70: Nucleosome Protein is a revisiting puzzle, originally presented in 2008 as Puzzle 70: Nucleosome Protein.
This protein is a histone, and has been studied extensively. Histones are responsible for keeping DNA organized.
The puzzle has 98 segments with the sequence:
 phryrpgtvalreirryqkstellirklpfqrlvreiaqdfktdlrfqssavmalqeaseaylvalfedtnlcaihakrvtimpkdiqlarrirgera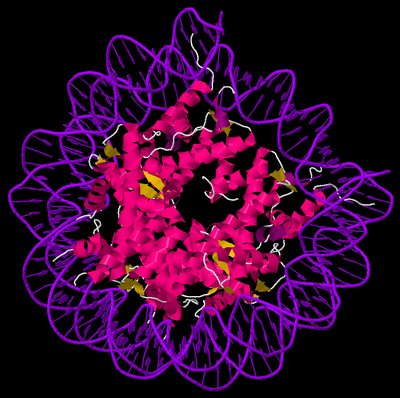 This sequence is found in the following Protein Data Bank entries:
This puzzle does not have any disulfide bridges.
This puzzle does not have any ligands.
This puzzle has a single chain.
See players' solutions from previous visits to this puzzle:
Community content is available under
CC-BY-SA
unless otherwise noted.