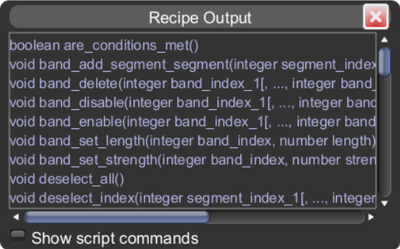 This page lists the functions found in the obsolete version 1 of the Foldit Lua interface. See Foldit Lua Functions for the current version 2 functions.
Note: This page is generated from the output of the help command in the Foldit client. Please don't make changes to this page. Changes may be overwritten when the page is regenerated.
To add details for a particular function, click on the 'Details' link for the function and add comments there.
Use the 'Comments' section below for comments on this page as a whole. Comments are preserved when the page is updated.
Last updated: release 20201118-a5da4dfdf5-win_x86-devprev