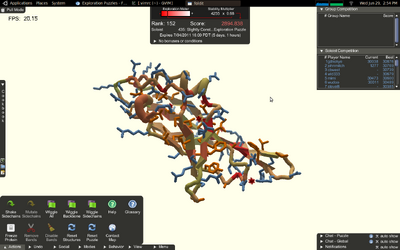 Introduction
Edit
Contact maps can be use in exploration puzzle or in puzzles with predicted contacts.
See in this article some pictures: Protein contact map prediction using multi-stage hybrid intelligence inference systems - Anas A. Abu-Doleha,  Omar M. Al-Jarraha,  Asem Alkhateebb
Predicted contact puzzles
Edit
See the blog entry on Foldit site.
Example in exploration puzzle

Edit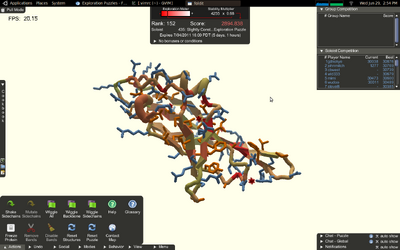 When you open the puzzle, you will notice the normal score panel at the top of the screen has an extra panel above it. This panel shows your normal Foldit score (Stability) and the exploration multiplier (along with a meter which shows you how close to the maximum multiplier you are). Clicking on this panel will open the Contact Map. You can also open it by going to Actions > Contact Map.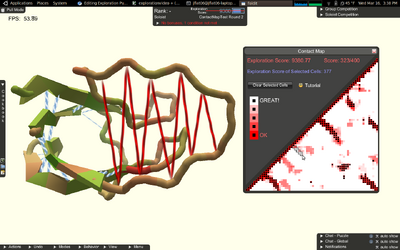 We can select cells on the contact map by clicking on them with the mouse. This will draw lines between the segments. Red lines mean you don't have a contact yet, and green means you do. In this case, we don't have any contacts in these cells.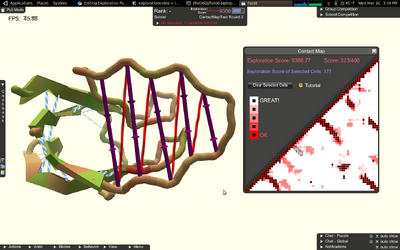 A basic strategy is to put bands along the contact lines, and then wiggle. this will bring the segments closer and form a sheet.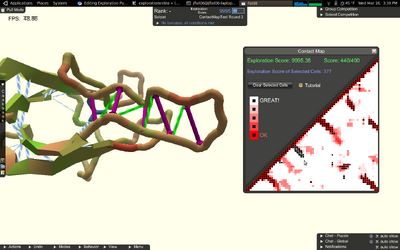 After wiggling, we can see how black squares appeared on the contact map around the region we selected, and the lines on the 3D model turned green.
You can press clear to clear the selected contacts.